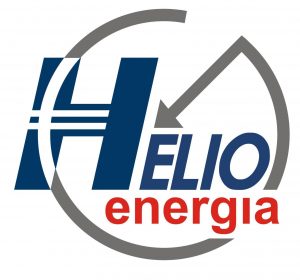 HELIOENERGIA SP. Z O.O.
The mission of the Helioenergia company is to make Smart Cities a reality.
In our innovative Helioenergia laboratory we create professional SilverCon products: from
silver nanopowders and paints to electrically conductive pastes. We have also created a
technology of thermal silver plating – the only alternative to galvanic silver plating. Our pastes,
used in the production of conductive paths and layers, ensure high surface adhesion and low
resistance.
Our company successfully implements research projects from the field of thick-layer materials
and photovoltaics. Our main lines of action include the support of photovoltaics, which allows
the focusing of more light on solar cells and the integration of photovoltaics with architecture,
construction and vehicles.
Our latest project is the fully independent Helio Smart Shelter. Its design was created by
Gwidon Idziak, Aldona Kret and Katarzyna Janicka from Derstone x Off-Teoria.
About Helio Smart Shelter
The first step towards smart city. Helio bus shelter was designed to fit into the architecture of
modern metropolises powered by information. Thanks to the innovative usage of solar energy,
Helio Smart Shelter has low power consumption, is fully independent and stays environment
and user friendly. E-ink screens provide passengers with all sorts of valuable information. The
construction is modular and can be upgraded with additional technologies.
About in Portuguese
A missão da companhia Helioenergia é transformar a visão de Cidades Inteligentes em
realidade.
No moderno laboratório Helioenergia, fabricamos produtos especializados SilverCon: de
nanopós de prata e tintas a pastas. Desenvolvemos a tecnologia de prateamento térmico, que
é a única alternativa disponível ao prateado galvânico. Nossas pastas para impressão de
circuitos condutivos por métodos de impressão oferecem aderência excepcional e baixa
resistência
Nossa empresa implementa com sucesso projetos de pesquisa na área de tecnologia de
materiais de filmes espessos e energia fotovoltaica. Como a principal direção de atividade,
adotamos o suporte fotovoltaico luminescente, que permite focar mais luz nas células
solares e integrar a energia fotovoltaica à construção e aos veículos.
Um dos projetos mais recentes que implementamos é a parada totalmente autônoma do
Helio Smart Shelter. A empresa de design e os designers Gwidon Idziak, Aldona Kret e
Katarzyna Janicka são responsávis pelo design da parada Derstone x Off-Teoria.
Sobre o Helio Smart Shelter
O primeiro passo para cidades inteligentes. A parada Helio Smart Shelter foi projetada para se
encaixar na arquitetura das metrópoles modernas carregadas por informações. Graças ao
uso inovador da energia solar, o Helio consome pouca energia, é totalmente autônomo e
permanece ecológico e fácil de usar. As telas de tinta eletrônica fornecem aos passageiros
uma variedade de informações valiosas. A construção é modular e pode ser enriquecida com
outras tecnologias