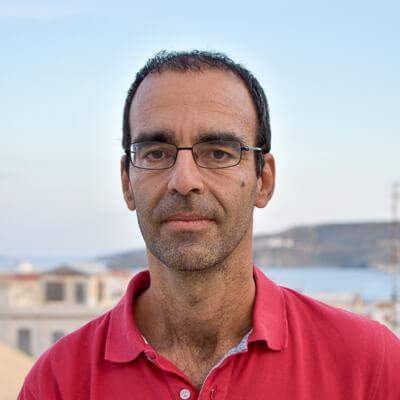 Damianos Gavalas
Department of Product and Systems Design Engineering in the University of the Aegean, Greece (Head of Department)
Biography
Prof. Damianos Gavalas is affiliated with the Department of Product and Systems Design Engineering in the University of the Aegean, Greece (Head of Department since 2020), while also serving as Adjunct Professor in Hellenic Open University, Greece.
Over the past few years, he has conducted research in the fields of mobile/pervasive/distributed computing, intelligent transportation systems and mixed reality. He has co-authored over 190 scientific publications on the above subjects, which have received over 6000 citations. He has been ranked among the 100.000 top scientists across all fields – top 2% in the field "Networking & Telecommunications", based on his career-long research performance according to a recent survey of PLoS Biology (2021).
He serves as editorial board member of Personal and Ubiquitous Computing (Springer), Information Technology & Tourism (Springer) and Sensors (MDPI). He has co-chaired several international conferences and workshops, while he has also served as TPC member in numerous (> 100) leading conferences in the fields of mobile and wireless communications.
He is regularly invited as external evaluator, vice-chair and panel member for research proposals submitted to Horizon Europe, H2020, RPF (Cyprus), MIUR (Italy), NCN (Poland), etc. He has participated as a coordinator, principal investigator and/or key researcher in several research and development projects funded by European and Greek national funding bodies.